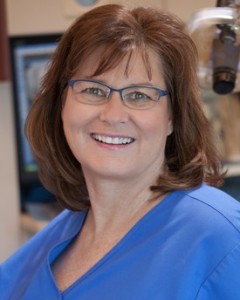 After almost 20 years with us, our hygienist Nancy Leary decided to retire at the start of 2021 and spend more time with her husband and work with him at their business, Leary Racing Products Inc. Nancy and Mike are proud of their 11 nieces and nephews and 10 great-nieces and nephews.
Nancy has volunteered for several years with "Sense and Security," a breast cancer charity. She is also the chairperson of their major fundraising event, "Champagne and Diamonds," and is a member of the National Association of Professional Women.
Nancy has worked for Dr. Ouellette since 2002. We are extremely happy for her, and she will be definitely missed by all of us. I know she also misses so many of the patients that she has gotten to know over all these years.  We all wish her the best and hope to stay in touch for many years to come.